Bulldog Motor's Top 5 Tips for New Drivers
June 2nd, 2023 by:

Dealer World
Bulldog Motor's Top 5 Tips for New Drivers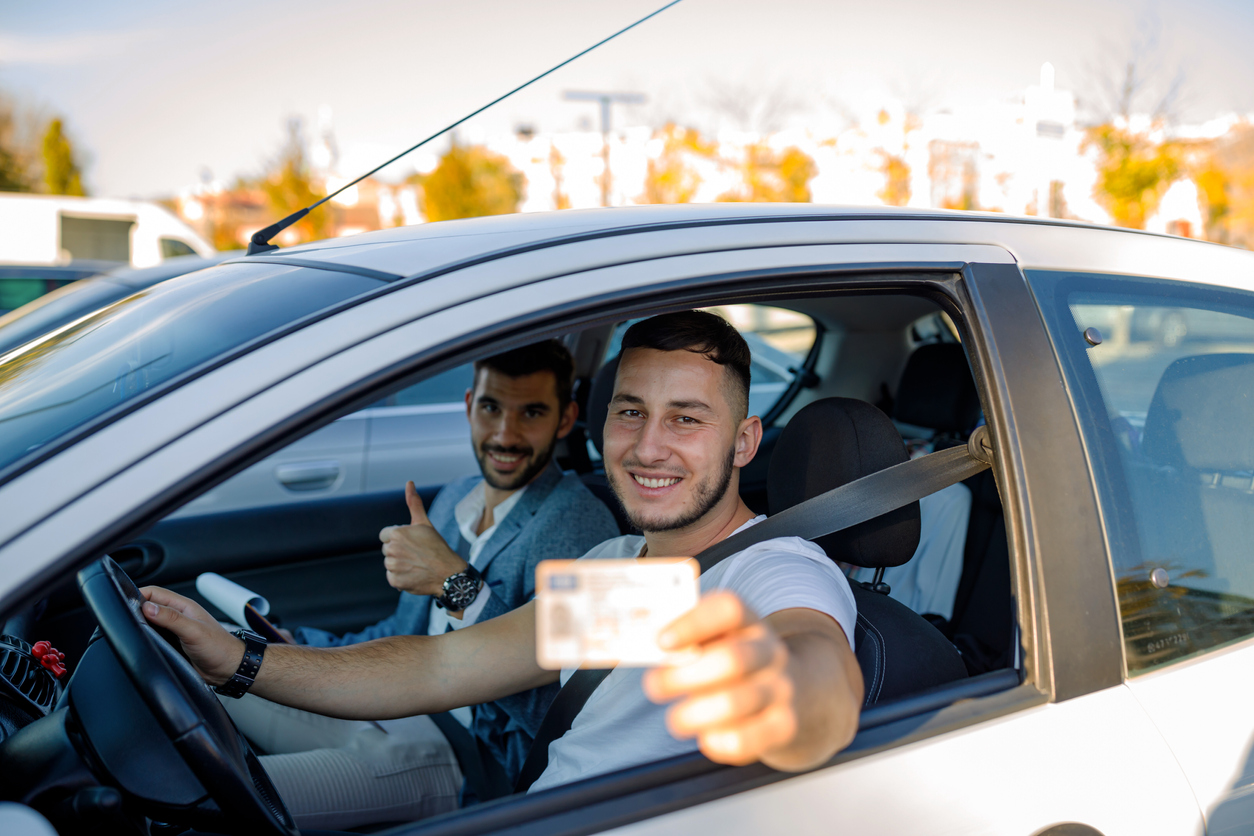 Driving is an exciting milestone in life, but it can also be intimidating, especially for new drivers. Navigating the roads as a beginner involves a lot of responsibility, but with proper guidance, it can be a lot easier and more secure. In this blog, we will focus on five tips that can help new drivers stay safe and confident on the road.
Tip 1: Master the Basics
Before hitting the road, it is essential to understand the fundamental rules of driving. Start by reviewing your state's driver's manual or take an approved driver's education course. This will help you learn the rules of the road and gain a better understanding of road signs, speed limits, and traffic laws. Knowing the basics ensures that you can navigate the roads with confidence and safety.
To further master the basics and gain a strong foundation in driving, it is important to practice frequently in various conditions. Make sure to drive in different weather conditions, such as rain or snow, and during different times of day. Additionally, practice on roads with varying speed limits and traffic levels. This will help you become comfortable behind the wheel and stay safe on the road.
Tip 2: Keep Your Car Maintained
Regular car maintenance is crucial for a vehicle's safe operation. Keeping up with oil changes, brakes, and tire rotations are necessary for ensuring that the car is in proper working order. Having a reliable vehicle also means reducing the chance of costly and dangerous breakdowns.
Having a reliable car is also essential for avoiding any unwanted incidents on the road. Be sure to check your fluids (oil, coolant, brake, and transmission) regularly and top them off if needed. Make sure to have your brakes inspected occasionally, as well as inspect the car's tires for proper inflation levels and tread wear.
Tip 3: Avoid Distractions
Distractions while driving are dangerous, irresponsible, and can lead to accidents. Keep your phone on silent and out of reach while driving. If you need to use your phone, pull over to a safe spot to take the call or reply to a text message. Additionally, avoid eating, smoking, grooming, or engaging in other distracting activities while behind the wheel.
In order to reduce distractions while driving, it is important to minimize the number of passengers in the car. Having fewer passengers in the vehicle reduces the chances of conversations or other interactions that could take your focus away from driving. Additionally, avoid programming GPS devices or changing radio stations while driving, as these activities require visual and mental attention.
Tip 4: Don't Tailgate
Maintaining a safe distance between your car and the vehicle in front is crucial for a driver's safety. The recommended following distance is three to four seconds between cars. This ample time will allow you to avoid a collision if the vehicle in front makes any sudden stops or turns.
Tailgating can be dangerous and should always be avoided. Not only can it lead to rear-end collisions, but it can also cause road rage from the driver in front. Additionally, tailgating restricts vision and forces drivers to make quick decisions in order to avoid a collision.
Tip 5: Obey All Traffic Rules
Driving safely and responsibly involves obeying all traffic rules and laws, including stop signs, traffic signals, and posted speed limits. Remember, breaking the rules puts not only your safety but also the safety of other road users at risk.
When driving, always be aware of the speed limit and the posted signs to ensure that you stay within the laws. Following the speed limit helps prevent speeding tickets and keeps you from putting yourself and other drivers at risk. Additionally, be mindful of intersections and obey any traffic signals, such as stop lights or yield signs. These traffic signals are there to keep you and other drivers safe on the road.
Get Out and Drive — Safely!
In conclusion, as a new driver, it is crucial to remain vigilant, patient, and adhere to basic traffic rules. Regular maintenance of your car, avoiding distractions, and maintaining a safe following distance are all essential practices to help ensure safe driving. Remember to never drive under the influence of drugs or alcohol, always wear your seatbelt, and enjoy the ride. Following these five tips will make you a more confident and responsible driver.
Five Great Date Ideas for Valentine's Day
February 1st, 2023 by:

Bulldog Motors
Valentine's Day is rapidly approaching, and if you're still looking for the perfect date idea, we've got you covered. Whether you're looking for something traditional or something a little more unique, we've compiled a list of five great ideas to make your Valentine's Day extra special. So check out our list and get planning!
Love is in the Air — literally!
Valentine's Day is all about doing something romantic and a romantic hike with a picnic lunch at the top is the perfect way to make it special. It's the perfect non-traditional date idea that won't break the bank, and you still get to show your partner how much they mean to you! A romantic hike gives you time to admire nature, check out scenic views, and have real conversations over a romantic picnic lunch. A romantic hike can give your Valentine's Day a unique twist that will be remembered for years to come!
Paint. Sip. Love.
Looking to spice up your romantic Valentine's Day? A trendy watercolor paint and sip class might be the perfect choice. Paint your own masterpiece while sipping on some wine - it's the perfect balance of relaxation and entertainment. No experience is necessary! Let your creativity flow, open a bottle of wine, and make great memories with your beloved this Valentine's Day.
Bring the Restaurant Home
If you're looking to make this Valentine's Day extra special, why not fancy it up with a home-cooked dinner? Instead of splurging on an expensive dinner out, you and your significant other can whip up something fancy together at home. Try cooking a new recipe, or look to recreate one of your favorite dishes - with your own cozy twist. Not only is this intimate way to celebrate more affordable and memorable, but it can also provide a great opportunity for meaningful conversation by the dinner table. So what better way to show how much you care than cooking dinner together from the comfort and privacy of your own home?
Looking for Love
Valentine's Day is the perfect time to plan a fun, non-traditional date night, so why not surprise your significant other with a fun and off-beat love-themed scavenger hunt? Whether you set it up around town or in your own backyard, you can personalize the items on your scavenger hunt list to make it as unique as your relationship. Plus, when the two of you complete all of the tasks, you'll get to end the evening with a fun reward! Planning a love-themed scavenger hunt for Valentine's Day is sure to create some fun memories for both of you this year for sure.
The Love Above
Looking for a magical experience to share with your special someone this Valentine's Day? Why not take them out stargazing! Watching shooting stars together is a romantic journey that creates memories to last a lifetime. Stargazing is time-old practice of appreciating nature, and the night sky can be an escape from the hustle of everyday life. Set up blankets in your own backyard or find a local park nearby – the adventure of uncovering constellations and shooting stars will be worth it.
Date Night Awaits
If you and your partner are looking for a fun and unique way to spend Valentine's Day this year, look no further! These five date ideas are sure to please. From stargazing to cooking dinner together, you'll create lasting memories with the one you love. So get planning - your perfect Valentine's Day awaits!